I am on a mission this year to liven up the inside of my home by adding plants! Not only do real live plants help clean the air inside your home, there is just something so cheerful about a house plant! Here are some of my favorite ways to incorporate plants into your home decor!
The Harpster Home – I am a little bit in love with succulents right now.  I think it's because they are hard to kill…
Birch and Bird via Ikea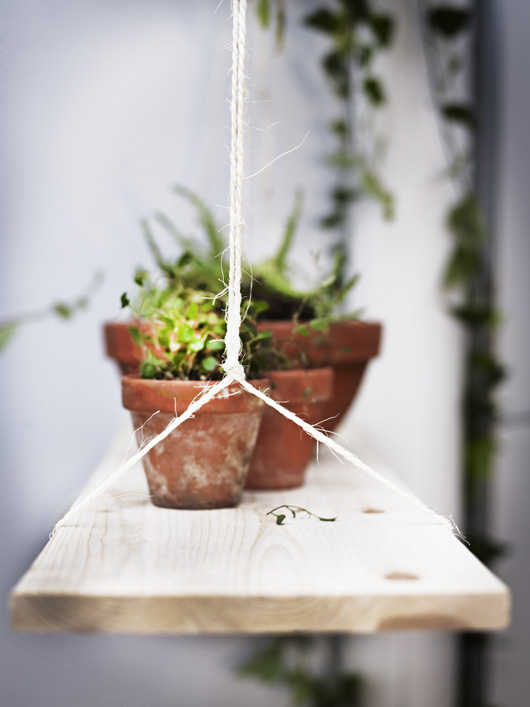 Gardeners.com – Okay, I know this picture is outside, but you could easily bring this inside and it would be amazing!
Garden Creative – This would be a super easy one to recreate with some fun multicolored pots and a staggered bookshelf.
Inspired by Charm – I love her use of a candlestick cake plate to add some layers to her plant display!
Nine Red – This is one of the easiest crafts I've seen in a while and I love love LOVE the huge impact!  I expect pottery barn to be copying him soon!
Sweet Paul Magazine – These are the most adorable little plant drawers ever!  I love the unexpectedness of plants in drawers!
The Polished Pebble – I love the idea of a fun basket to hold your plants.  You could easily change out the basket for each season without having to worry about your plant!
No Source, but it looks simple enough!