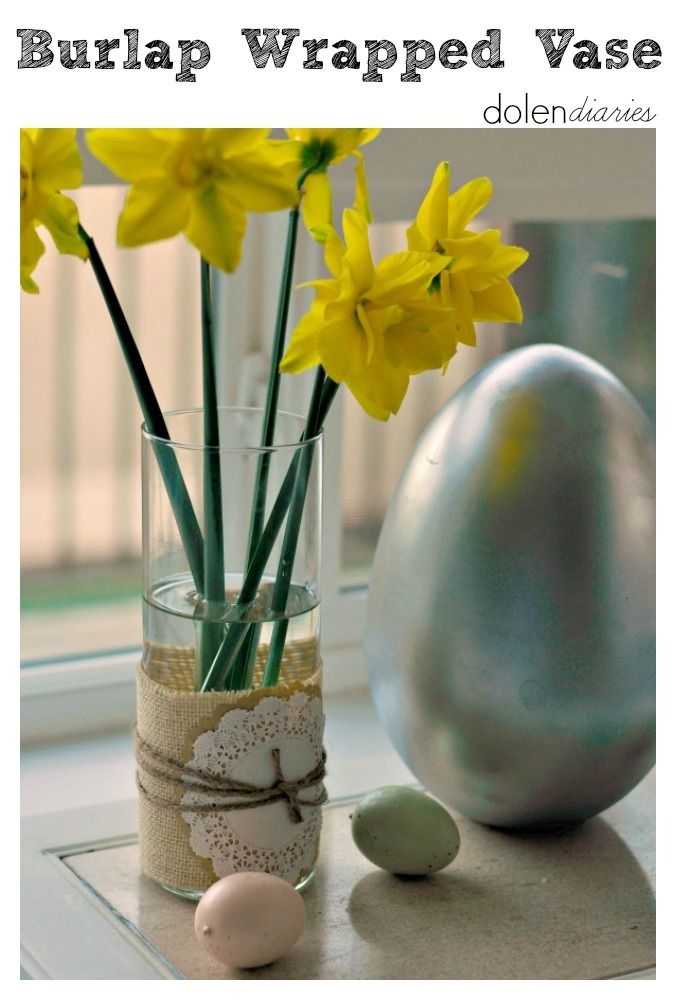 Hello My Craftily Ever After friends! I can't believe a month has already flown by and I get to be here with you all again! For those of you who haven't met me yet, I'm Shelly from Dolen Diaries. Today I'm going to share another SUPER quick & easy project! This Burlap Wrapped Vase will not only make your Easter table look lovely but will be something you can enjoy all the way through summer!
To make your own Burlap Wrapped Vase:
glass cylinder vases (dollar store)
burlap ribbon (Michaels)
kraft paper doily (Michaels)
small white doily (Michaels)
jute twine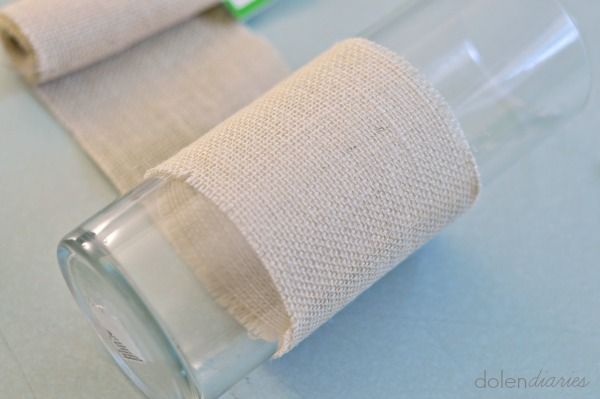 To start wrap the burlap ribbon tightly around the vase and trim the excess off. I did two layers of ribbon but you could certainly get away with one.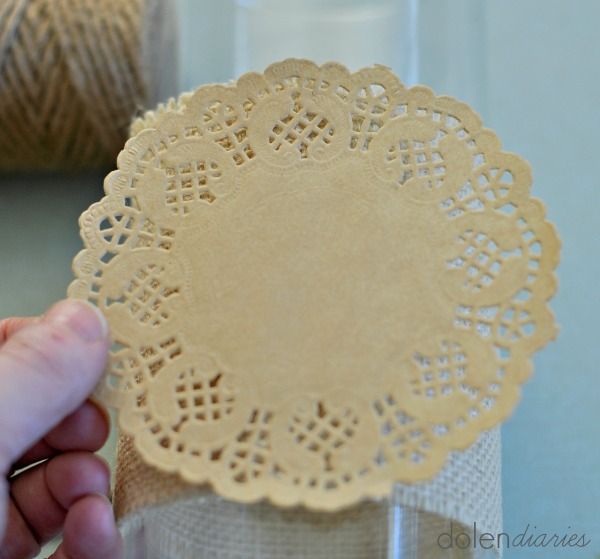 Place a kraft paper doily over the end cut of the burlap ribbon.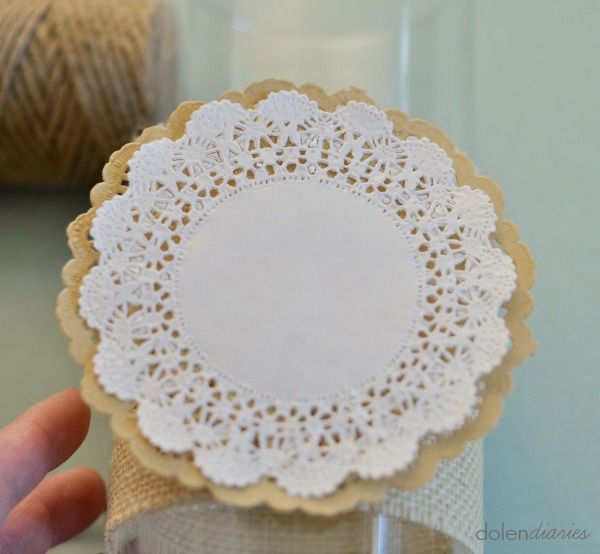 Set the smaller white doily on top of the slightly larger kraft paper doily.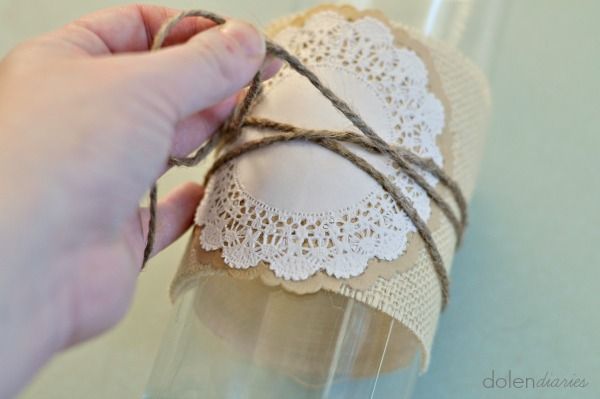 Wrap the jute twine around the burlap ribbon and doilies.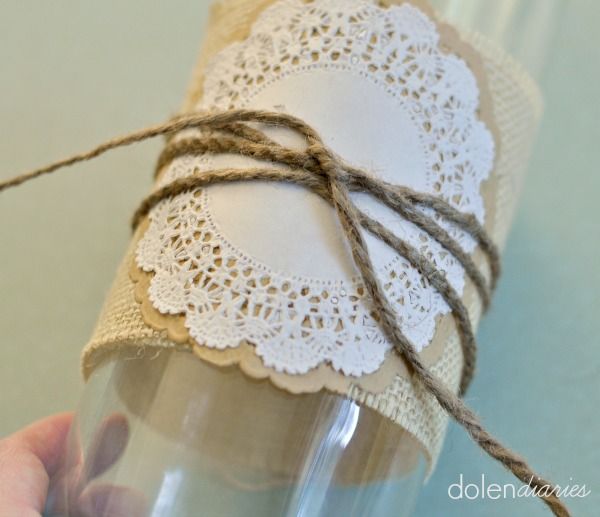 Knot the jute twine and trim the ends.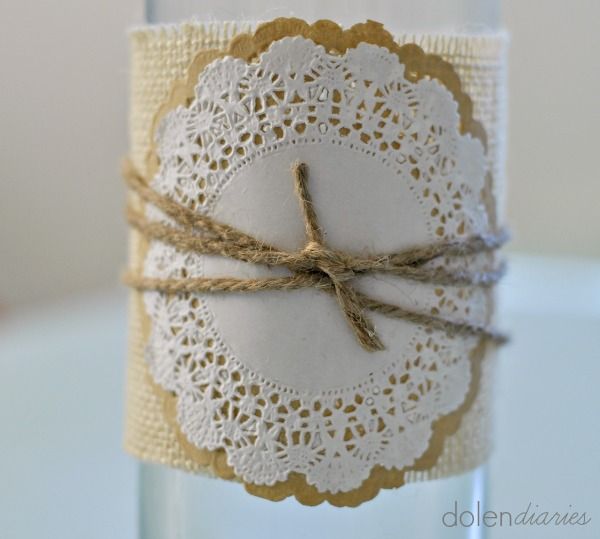 There you have your Burlap Wrapped Vase ready for some pretty spring blossoms!
You can play around with the height of your burlap ribbon. I thought having it all at the bottom was pretty but if I change my mind all I have to do is slide the ribbon up.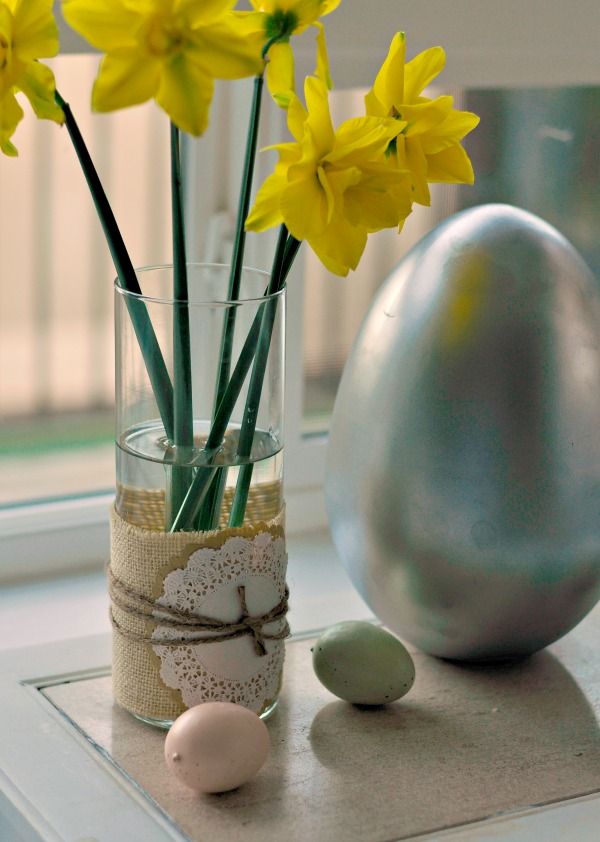 This Burlap Wrapped Vase is so neutral that it really would go with any decor or holiday but right now I'm loving it next to one of my Oversized Painted Easter Eggs, If I tire of it or my doilies start looking sad nothing is glued so I can just slide it off the vase and start all over again! How great is that!?!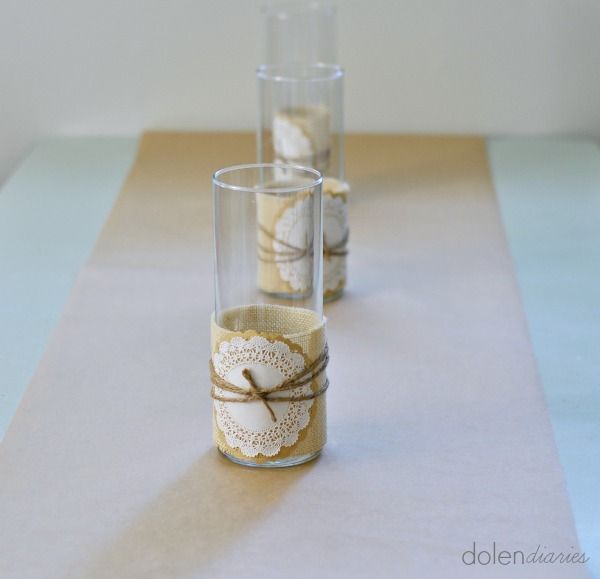 I can't wait to line my Easter table with these lovely Burlap Wrapped Vases! (Wouldn't these look lovely as centerpieces at a wedding or shower!?!) Pop on over to Dolen Diaries to check out my other spring and Easter projects!