I love the combination of bright colors and pastels and the diversity that decorating for Easter offers.  You can go with a floral theme and deck your house out in flowers and grasses, a egg theme with a mix of plastic and real eggs or a religious way and decorate with crosses and resurrection things.  Here are some of each of those for your inspiration!!
BHG – I love the old metal watering can…where can I find one?!
No Source – Paper wrapped cans with plants and flowers in them.
First Lady of the House – I love specimen art, and this one is super cute with the layered eggs!
One Sutton Place – Simple nesting bunny centerpiece.
This blog is in Danish, but the gist is eggs covered in tissue paper and adorned with sequins.  Sounds easy enough and so super pretty!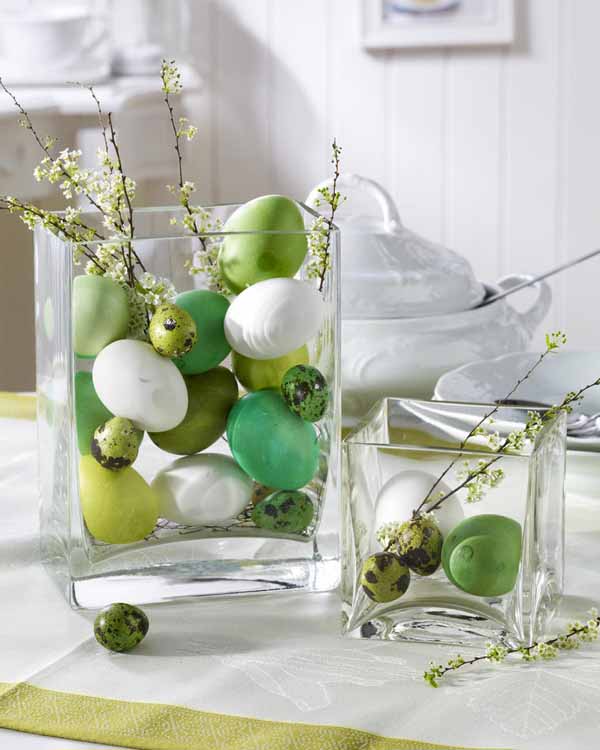 German source, but fairly self explanatory.
Same as above…
Those crafty lumberjacks are at it again, and I LOVE this idea!
I couldn't find the source, but if you know it let me know!!
The Gaines Gang – Simple resurrection wreath